Resident Engagement / Captioned Telephone
Technology / Resident Engagement
HAMILTON CAPTEL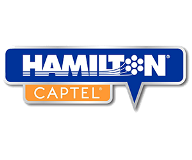 Captioned Telephone to Keep Older Adults Connected
CPS partner Hamilton® CapTel® captioned telephone is designed to keep older adults who have difficulty hearing over the phone connected with loved ones by allowing users to listen to phone conversations while reading captions of what's said to them.
Through the Hamilton CapTel Senior Care Program, aging adults with certified hearing loss can qualify for a captioned telephone at no cost*—enabling healthy, meaningful connections. For more information, visit www.HamiltonCapTel.com/seniorcare.
Hamilton Mobile CapTel App
Hamilton Mobile CapTel delivers the reliability and confidence our customers have come to love about Hamilton® CapTel® solutions – and now you can take it with you wherever you go. With our new app, you'll get:
Captions on both incoming and outgoing calls

Built-in Voicemail with captions

Call Forwarding and Custom Caller ID

Customizable captions for easy reading – choose your font style, color and size

Syncs seamlessly with contacts on your device

Direct access to customer care, 24/7/365

Ability to access your call log and review captions

Simultaneous viewing of captions on a larger screen

And more!
*Independent third-party professional certification required.
IP CTS phones require telephone service and high-speed internet access. Wi-Fi capable. FEDERAL LAW PROHIBITS ANYONE BUT REGISTERED USERS WITH HEARING LOSS FROM USING INTERNET PROTOCOL (IP) CAPTIONED TELEPHONES WITH THE CAPTIONS TURNED ON. IP Captioned Telephone Service may use a live operator. The operator generates captions of what the other party to the call says. These captions are then sent to your phone. There is a cost for each minute of captions generated, paid from a federally administered fund. To learn more, visit fcc.gov.
Hamilton is a registered trademark of Nedelco, Inc. d/b/a Hamilton Telecommunications.
CapTel is a registered trademark of Ultratec, Inc.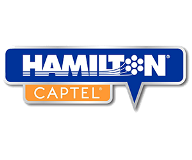 Contact CPS: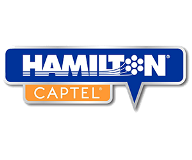 To learn more, please reach out to your CPS team.