Media Transfer and Photo Restoration / General
FOREVER STUDIOS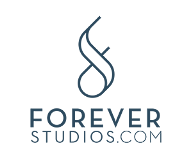 Forever Studios gives CPS members, employees and residents an easy way to restore and preserve their families most precious memories.
Forever Studios is a retail creative studio, specializing in restoring and capturing family moments to create unique, high-quality products for personal enjoyment and gift giving. Located in Boca Raton, Florida, Forever Studios restores legacy media such as tapes, film, photos and audio and also creates studio photography, wall art, desktop art, albums, books, jewelry and other personalized keepsakes and memories.
Enhance – How it works
Step 1 – Easy online ordering

Upload your scanned digital photo & optionally chose to colorize your black & white photo. Don't have a digital photo? Simply order our easy scan ship kit.

Step 2 – Optional scan ship kit

If you select our easy scan ship kit, we will send you everything you need to label & securely mail us your precious photos to scan and restore.

Step 3 – Simple proofing

View your newly enhanced photos through our user-friendly proofing software & either approve your photo or message any changes directly to your artist.

Step 4 – Create photo art

Now the fun part. Chose to design and order handcrafted, personalized photo art for your home or give as a gift to a loved one.

Step 5 – Save & share

View, share and download your newly enhanced digital photos anytime with lifetime storage on your Forever Studios account.
Create – How it works
Step 1 – Add your photos

Start by uploading your favorite digital photos from your computer or phone. Preview your photos in our premium handcrafted photo art collections.

Step 2 – Design your masterpiece

Select your preferred art piece and start customizing. Choose your desired size and frame color. Then personalize it to make it your own.

Step 3 – Display and share

Receive your beautiful work of art to proudly adorn your home or give as a unique gift to a loved one.
Digitize – How it works
Step 1 – Place your order

Select the media type you want to digitize, enter your quantity and choose how you want to receive your digitized photos & home movies back.

Step 2 – Send us your photos & tapes

You can either mail us your precious memories in our secure 3-way home ship kit, or if you are in South Florida, we offer a local pick up service or you can visit our Boca Raton headquarters.

Step 3 – Relive your memories

Receive & enjoy your newly digitized memories preserved forever on your personalized USB flash drive and/or DVD set.

Step 4 – Access & share on Forever Cloud

View, download and share your newly digitized jpeg photos, mp4 videos and mp3 audio files from your private Forever Cloud on any device.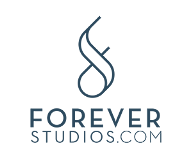 Contact CPS: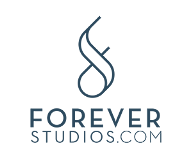 To learn more, please reach out to your CPS team.