Web Event: Department of Energy Changes to HVAC Efficiency Standards
May 25, 2022
Please join us for a live webinar on June 1 as Ferguson shares essential information about the Department of Energy Changes to HVAC Efficiency Standards, and how to prepare.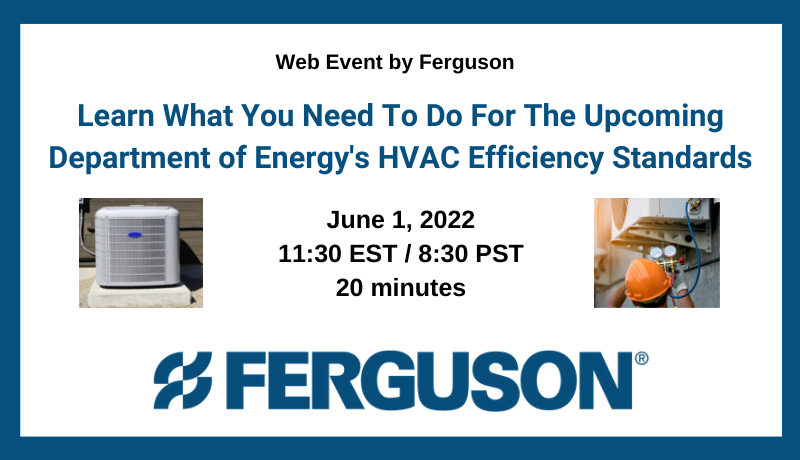 Efficiency standards for both residential and commercial properties are changing at the end of the year. For many properties, that means planning needs to start immediately. Becoming compliant can range from merely replacing current units all the way to requiring reconfiguration of the current layout including interior and exterior spaces.
Want to learn what this all means for you? Please join us for an exclusive invitation only live web event on June 1 where we will be sharing essential information about why these changes are happening and what you need to do to begin preparing. You will also be able to submit questions during the event which we will respond to in a follow up session. Click here to view the invitation.
Subscribe to CPS Communications