Sysco Webinar: The Role of Nutrition in the Prevention and Treatment of Pressure Injuries
Aug 17, 2022
The Role of Nutrition in the Prevention and Treatment of Pressure Injuries Webinar by Dr. Mary Litchford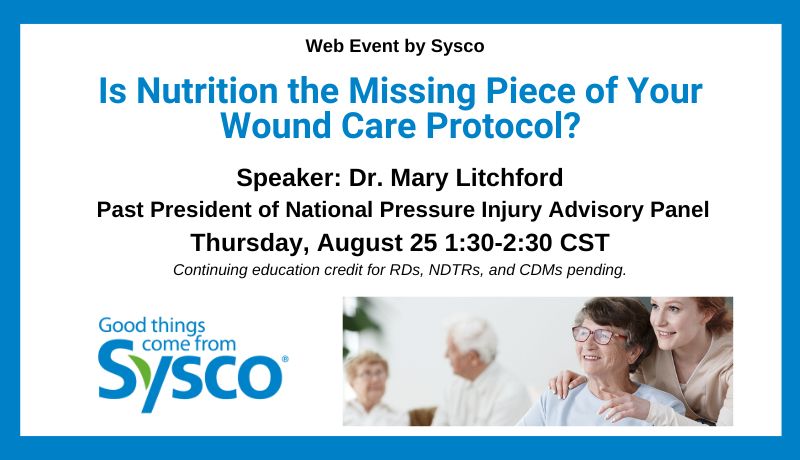 Webinar: The Role of Nutrition in the Prevention and Treatment of Pressure Injuries

Speaker: Dr. Mary Litchford, Past President of National Pressure Injury Advisory Panel

Is nutrition the missing piece of your wound care protocol?

Health care facilities spend billions of dollars annually treating pressure injuries and other wounds. Learn ways to strengthen your nutrition care strategies to optimize wound healing and nutrition care.
Details:
Thursday, August 25th 1:30 - 2:30pm CST
Continuing education credit for RDs, NDTRs, and CDMs pending.


Subscribe to CPS Communications